Indian Women Fight Patriarchy in Tokyo Olympics 2021
Tokyo Olympics 2020, one of the most-watched sporting events in India, concluded on August 8, 2021. Dozens of articles recognized this mega-sporting event as the most diverse and gender-equal Olympics yet as the International Olympics Committee made a sporting schedule that gave equal screentime during prime hours. However, some glaring discrepancies were visible when it came to the involvement of women in sports.
India, a country with more than 1.3 billion people, had its best Olympics finish this year with 7 medals- 1 gold, 2 silvers, and 4 bronze- 3 were won by the 'Daughters of India.' They also showed that they have the potential to achieve many more laurels in the years to come. However, a momentous question remains unanswered- What do Olympic Wins mean for Women's Sports in India?
Mirabai Chanu, weightlifter (49 kg category), commenced India's Tokyo Olympics 2020 by winning a silver medal on the very first day itself. Coming from Manipur, she joined the long list of Olympians from the North-East. Lovlina Borgohain, from Assam, also joined this list by winning the bronze medal in welter-weight boxing. The irony that exists here is that the region that basks during the Olympics is outcasted by a large number of Indian politicians. Most of the people from these areas face xenophobic comments periodically. Not only do women face sexism but also racism in their own country. Despite all this, they fight for national pride for a country that has a minimalistic infrastructure to offer.
PV Sindhu is one of India's most recognized and celebrated sportspeople to participate in the Tokyo Olympics 2020. Everyone had assumed that PV Sindhu would finish on the podium. After winning the bronze medal, she joined the elite group of few people to win a back-to-back Olympics medal. Her father was elated after the victory of his daughter and spoke to ANI. He said, "PM encouraged her & told Sindhu that we'll eat ice cream together after returning from Tokyo. Now, she'll eat ice cream with PM." The interaction shows that the entirety of India is extremely proud of how PV Sindhu fared this year.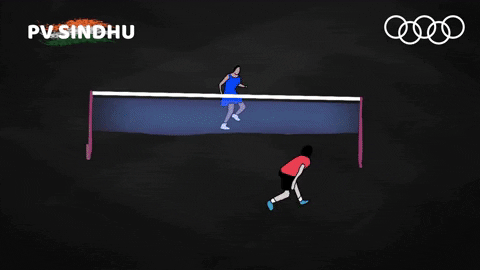 Even though India's women's hockey did not win a medal, they showed their fighting spirit and that they are ready to make deep runs in the years to come. Despite being written off long before the matches started, the team showed strength with players like Rani Rampal and Vandana Katariya. They presented a united front against teams like Australia, only to lose the bronze medal against the winners of the Rio Olympics, Great Britain. However, this should not blind us from the issues that circumvented around the hockey team. Parents and family members of the players felt embarrassed about seeing women from their families playing hockey while wearing short skirts. Some of the players were encouraged to not playing hockey as it was an "unbecoming of girl." Moreover, while our players were busy presenting an inspired team when India lost in the semi-finals, there was an outcry of there being "too many Dalit girls" in the team. Such castiest slurs echoed in the village of Vandana Katariya. Her family was insulted and said that Dalits should be excluded from all forms of sports in India.
A country that preaches cricket like a religion changed its channels during India Vs England to watch our athletes participate in Olympics. This was considered a big deal. However, this exposes a major faultline in India. The amount of money that sportspeople like Mary Kom or PV Sindhu received is less than half of what cricketers like MS Dhoni and Virat Kolhi receive. There is a major gender gap that needs to be addressed. In fact, according to Global Gender Gap Report 2021, India slipped 28 places and is currently standing at 140th position out of 156 nations. This shows the deplorable condition that exists in India and needs to be addressed immediately.
The words "Mari choriyan choron se kam hai ke" sum up the Tokyo Olympics 2020 for India as they challenge a patriarchal society moving at a snail's pace to change rapidly. India during these Olympics took two steps forward but one step back. However, we cannot ignore that two steps forward and one back is still one step forward. Everyone knows that there's a long way to go for India. Hopefully, these extraordinary performances can be rewarded by injecting more money, developing proper infrastructure for female athletes, and inspiring more 'Daughters of India.'