Outside the Studio: What All Went Wrong with Black Widow
As an avid fan of Marvel movies and cinema in general, I was excited for Black Widow's big moment on the screen. It was great that perhaps one of the most powerful and iconic female figures in Marvel Cinematic Universe (now the Multiverse) was finally getting the glory that she rightly deserved.
The movie was good, having that golden combination of humour, action and emotion that has come to be associated with all great Marvel movies, even if it can be argued that there were a few things off with the movie's plot here and there.
The movie sets up Florence Pugh's Yelena Belova as the next Black Widow, portrays the family dynamics in a nice and touching manner while also giving greater meaning to Natasha Romanoff's ultimate sacrifice in Avengers Endgame. The film was good but the same cannot be said for the management and decision making surrounding it, and that is the topic of discussion.
The Delay in Releasing Black Widow
We all know how Scarlett Johansson's Black Widow got delayed by the pandemic that is raging havoc around the world. It was originally scheduled to be released on May 1 last year but was instead released just earlier this year on July 9. In a time when majority of the movies were released on OTT platforms, Marvel Studios refused to budge and continued to state that the movie will be released exclusively in theatres when the situation was better. They finally gave up in 2021, releasing the film both in cinemas and on Disney+ simultaneously.
This pandemic has had a huge impact on every major studio and movie release, so in that regard Black Widow is not entirely alone. However, one can argue that there was another delay that should not have taken this place, and that is why the movie was not made and released earlier.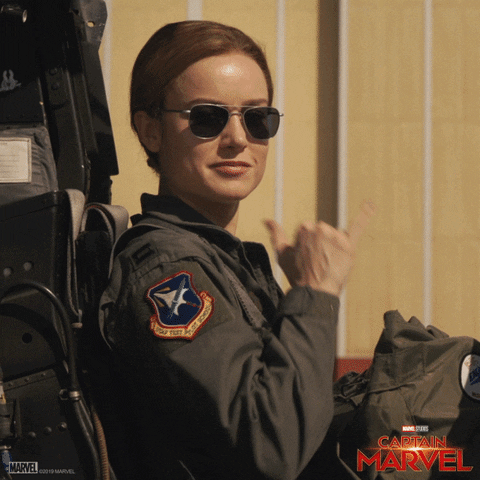 The demand for a Black Widow solo movie had been there for many years, and Marvel was very late to capitalise on it. Black Widow is one of the first characters introduced in the Marvel Cinematic Universe, and she did not get her solo film until the character had suffered a tragic end in Avengers: Endgame.
While most of her superhero colleagues had gotten their solo movies way before, she had to wait for 11 years. What is more surprising is her movie was announced and released after the release of Brie Larson's Captain Marvel and rival superhero powerhouse DC's Wonder Woman.
What makes it worse is that the movie was pitched years before by Kevin Feige, who was then refused by a Disney executive on the grounds that no one would be interested in watching a female-led superhero film. Marvel could have been first to release a female-led superhero movie, but instead lost out to Warner Bros, and when they did decide to bring such a movie to the big screen, they chose Captain Marvel over Black Widow.
Furthermore, the movie feels like a flailing attempt by Marvel to redeem themselves and seems like an attempt to indulge fans' long-standing demands. While the film is good, it still does not make up for the previous acts of typecasting Natasha Romanoff as "the sexy Avenger" since her introduction in Iron Man 2 and her portrayal as a sidekick to the other Avengers in the other films.
The Lawsuit Drama


While it is clear that the movie could have been made earlier, there is another issue that is plaguing Disney and Marvel Studios, and that is the lawsuit filed by Scarlett Johansson regarding a breach of contract, due to Disney releasing the movie on their platform Disney+ simultaneously with the movie's release in theatres. This ate into the box office profits of the movie, with Black Widow being one of the least grossing Marvel films.
The actress is arguing that she loses out on millions of dollars of rightful compensation by the movie's release on the streaming service, as it "based largely on box office receipts." In response to the lawsuit, Disney released a statement saying that her complaint "has no merit whatsoever" and accused her of "callous disregard for the horrific and prolonged global effects of the COVID-19 pandemic."
Disney has come under fire from many people for this surprisingly aggressive statement, which has called "shameful" and "disgusting". The SAG President also criticised Disney for their remarks. Many believe that the Marvel star is right to defend her contractual business rights, and that Disney's statement which resorts to shaming and bullying her is very shameful.
This lawsuit has opened a can of worms, not only for Disney, but also for other major production houses, as there is an industrial shift in the manner in which content is delivered to audiences. A-list actors have historically been guaranteed a percentage of box office receipts, and with the shift to streaming services, the older production houses might have to change the way in which they do business. This lawsuit has industry-wide implications and everyone is on the lookout for the final outcome.
The lawsuit has managed to put a massive dent in Disney's reputation and there are concerns of other artists following suit. The complaint suggests that Scarlett Johansson tried to re-negotiate the deal, but efforts were not reciprocated by the studio and that Disney did not try to come to an agreement based on their long-standing relationship with the actress or even in good faith. The public dispute and the statements that have been made in the media, are not helpful for the studio either.
All in all, the decision making surrounding the movie's release and Scarlett's contract was pretty flawed. It can also be said that creating and releasing a Black Widow movie would have been much better if it had been done a few years ago when something even better could have been explored with the character's arc, or at least before her death in latest Avengers instalment.